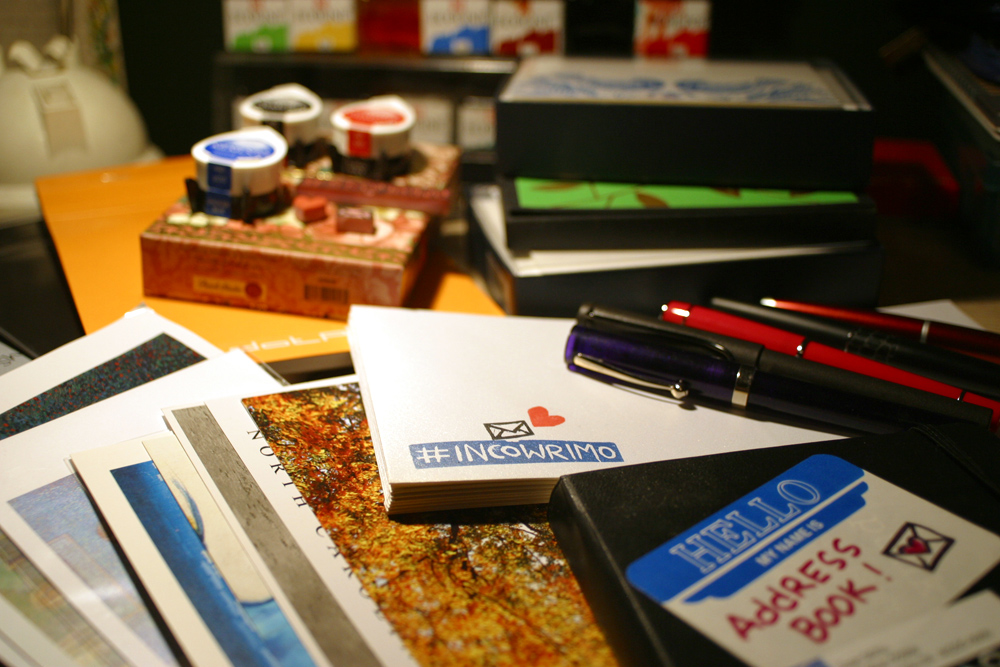 Another end to one of my favorite months: InCoWriMo (International Correspondence Writing Month) was a letter writing challenge for the month of February. It was such a blast writing and receiving letters and postcards! I haven't checked my PO box in a week due to our weather conditions, so I'm sure I have a few letters waiting!
I can say I missed only one day, a particular hard day at work-working overtime and it being cold, I came home and sat in my chair and did nothing till I retreated to bed early.
This year I wrote and mailed/delivered 51 pieces of mail!
I wrote a lot more this year because of meeting a lot of family I didn't know I had back in July. A lot of letters received this year were from pen pals from the year before, I wrote and received letters from a few new people I have met through Twitter or Instagram recently, and I participated in a Blue Ghost Card Exchange (where one writes the letter/postcard with UV ink Noodler's Blue Ghost)!
Just like last year I began my month and ended my month with letters to my mailman. He is also a stationery/typewriter/fountain pen enthusiast and I've been friends with him since 2 Christmases ago. :)
I'll be responding to all my incoming mail this month, so I've dubbed March the InCoResMo (Incoming Correspondence Responding Month) ;D
Here are some snaps of some of the correspondence I sent out:
I'm extending out to say that I'll gladly correspond anytime of the year, so if you wish to write, here is my address:
s.Jane Mills
P.O. Box 55989
Indianapolis, IN 46205
USA
Happy Writing!
How did you fare this InCoWriMo?
Thank you for reading/looking!
Thank you so much for your support and for viewing this post!
xo-Jane
For projects I'm currently working on, free PDF zines and printables, sketchbook pages, videos, & more support my work on Patreon! :)
www.patreon.com/sjanemills