I have returned from my family visit. My mother turned 80 years old and I had a great time being with her. My brother and sister were there as well and most nights were sitting around the fireplace, looking at old photographs and telling stories.
While I was there, I brought some things that I've left behind, things that my mother wanted me to have, and things from my father (who passed away in 1995). Including some wonderful pens and pencils that belonged to my father and two fountain pens I used in my childhood at school.
I also missed out on the "polar vortex" that happened in Indianapolis while I was gone. It was 60 degrees in New Mexico that day. I'm glad I'm home though! I did miss Vyvyan, the wonder pup, and my husband. It's snowing right now and it looks like a winter wonderland. I'm glad I decided to take the week off from work. Time to catch up on reading and writing.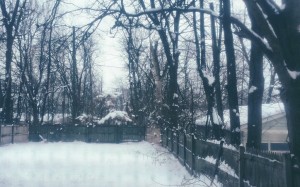 While I was gone, I received a lot of mail goodies, including a nice message from our mail carrier thanking us for his holiday gift and I received the January Ink Drop from Goulet Pens. I'll be posting my mini review hopefully by Monday.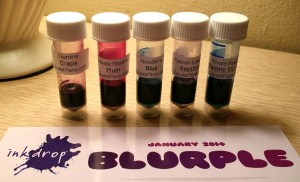 Hope you had a wonderful first week of the year!
Thank you so much for your support and for viewing this post!
xo-Jane
For projects I'm currently working on, free PDF zines and printables, sketchbook pages, videos, & more support my work on Patreon! :)
www.patreon.com/sjanemills