In the words of House Stark: Winter is coming. ;)
The winter is my letter writing season. Although, I write year round (sometimes slowly but surely), during the upcoming months is when my stationary, pens and inks get more use. I always have more time due to holiday leave and weather restrictions. For me, it's a time when I can enjoy a cup of my favorite winter beverage, cozy under warm blankets, and write.
I've been thinking about what inks I plan to write my correspondence with for a while and I came up with this list of inks that remind me of the season :)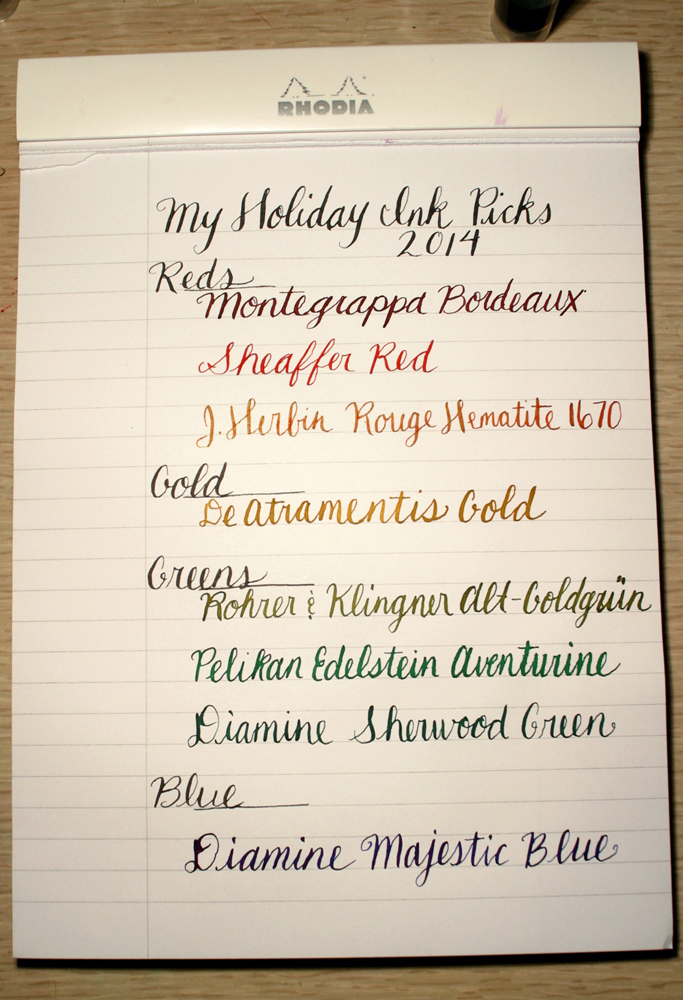 Reds: Montegrappa Bordeaux, Sheaffer Red, J.Herbin Rouge Hematite 1670
Gold: De Atramentis Gold
Greens: Rohrer & Klingner Alt-Goldgrün, Pelikan Edelstein Aventurine, Diamine Sherwood Green
Blue: Diamine Majestic Blue
What are your ink choices for the holidays this year? Do you have a favorite stationery or notecard you use during the holidays?
Thank you for reading/looking :)
Thank you so much for your support and for viewing this post!
xo-Jane
For projects I'm currently working on, free PDF zines and printables, sketchbook pages, videos, & more support my work on Patreon! :)
www.patreon.com/sjanemills