Happy Fountain Pen Day!
For today only, I have some photo prints of my Fountain Pen Nib Quote Monday that I'd like to offer at a discounted price :) The 8×10 will be $7, the 4×6 will be $3 and any order gets a free sticker (until I run out of them)! Head over to sjanemills.bigcartel.com/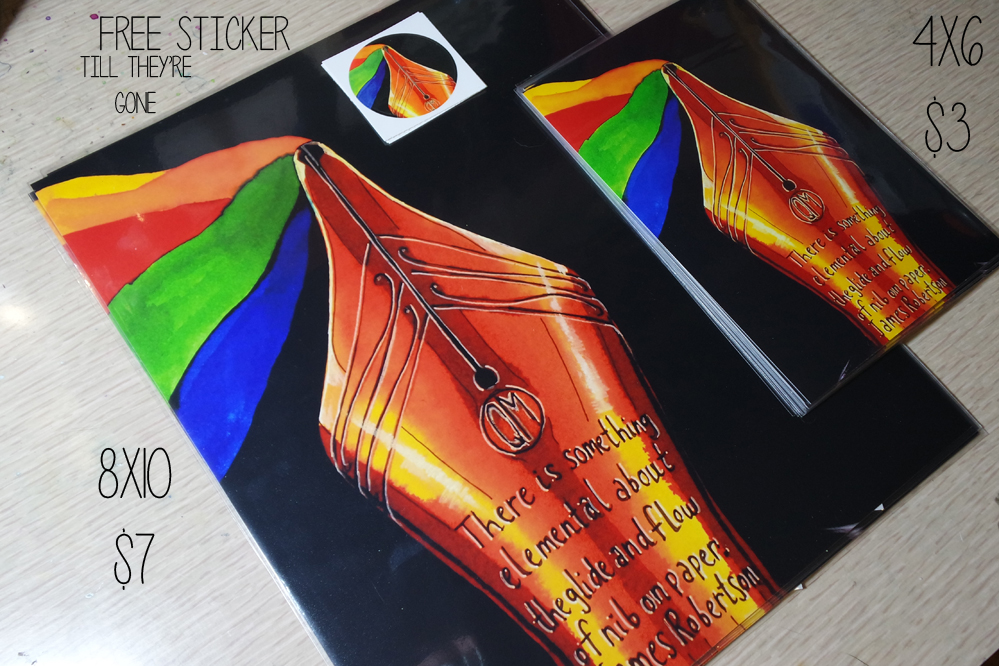 Fountain Pen Day takes place on the first Friday in November each year, it is celebrated by enthusiasts worldwide as a time to embrace, promote, and share the use of fountain pens. Head over to fountainpenday.org for more information!
If you have any questions, feel free to email me at store@sjanemills.com
How are you celebrating Fountain Pen Day today? :)
I wish you all a wonderful day!
Thank you so much for your support and for viewing this post!
xo-Jane
For projects I'm currently working on, free PDF zines and printables, sketchbook pages, videos, & more support my work on Patreon! :)
www.patreon.com/sjanemills