Hello friends!
I have a free thing for you because you are all so awesome!
You can download below a free coloring page PDF of my artwork from this Quote Monday, just click the image!
If you color the page I would love to see it! Tag me: @ivory_ocean on instagram! :)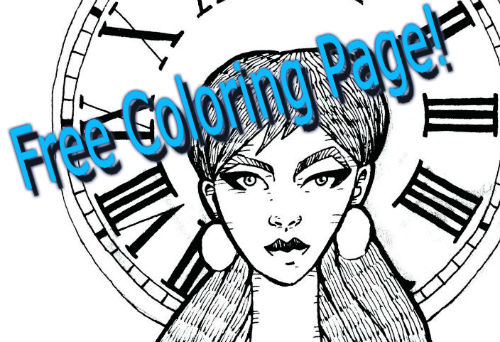 If you would like more printable coloring pages of my artwork, head over to my Patreon Page (https://www.patreon.com/sjanemills) since free printables are part of my $1 supporter tier :) There are other awesome rewards as well, such as a 20% discount code to my shop, a monthly newsletter -either sent digitally or mailed to you with snail mail goodies, access to my Patreon only blog – where I post Quote Monday sketches and sketchbook pages that I don't post anywhere else, and prints!
Thanks so much for looking/reading!
Thank you so much for your support and for viewing this post!
xo-Jane
For projects I'm currently working on, free PDF zines and printables, sketchbook pages, videos, & more support my work on Patreon! :)
www.patreon.com/sjanemills