Fountain Pen: CROSS ATX (m nib)
Ink: Private Reserve Shoreline Gold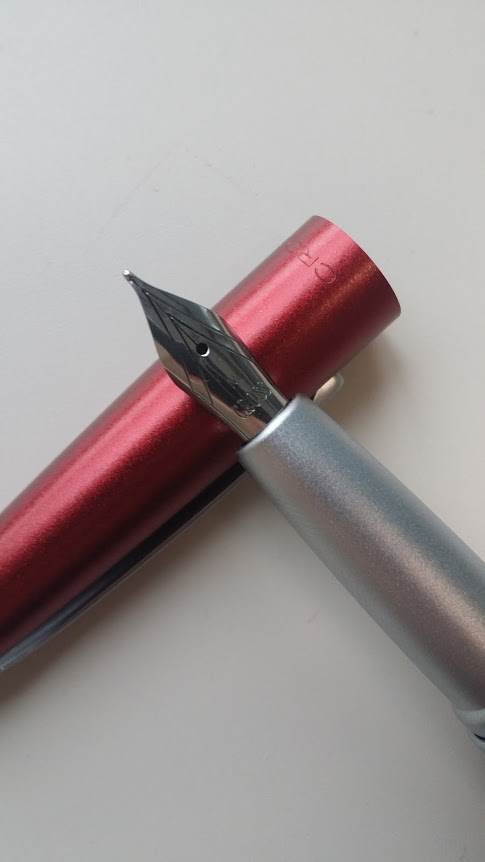 I received a few gifts from a friend of mine who is moving. One of the gifts was a Cross ATX fountain pen. I've never heard of the brand before, but I'm pretty new in the fountain pen world :) On their website these pens run $95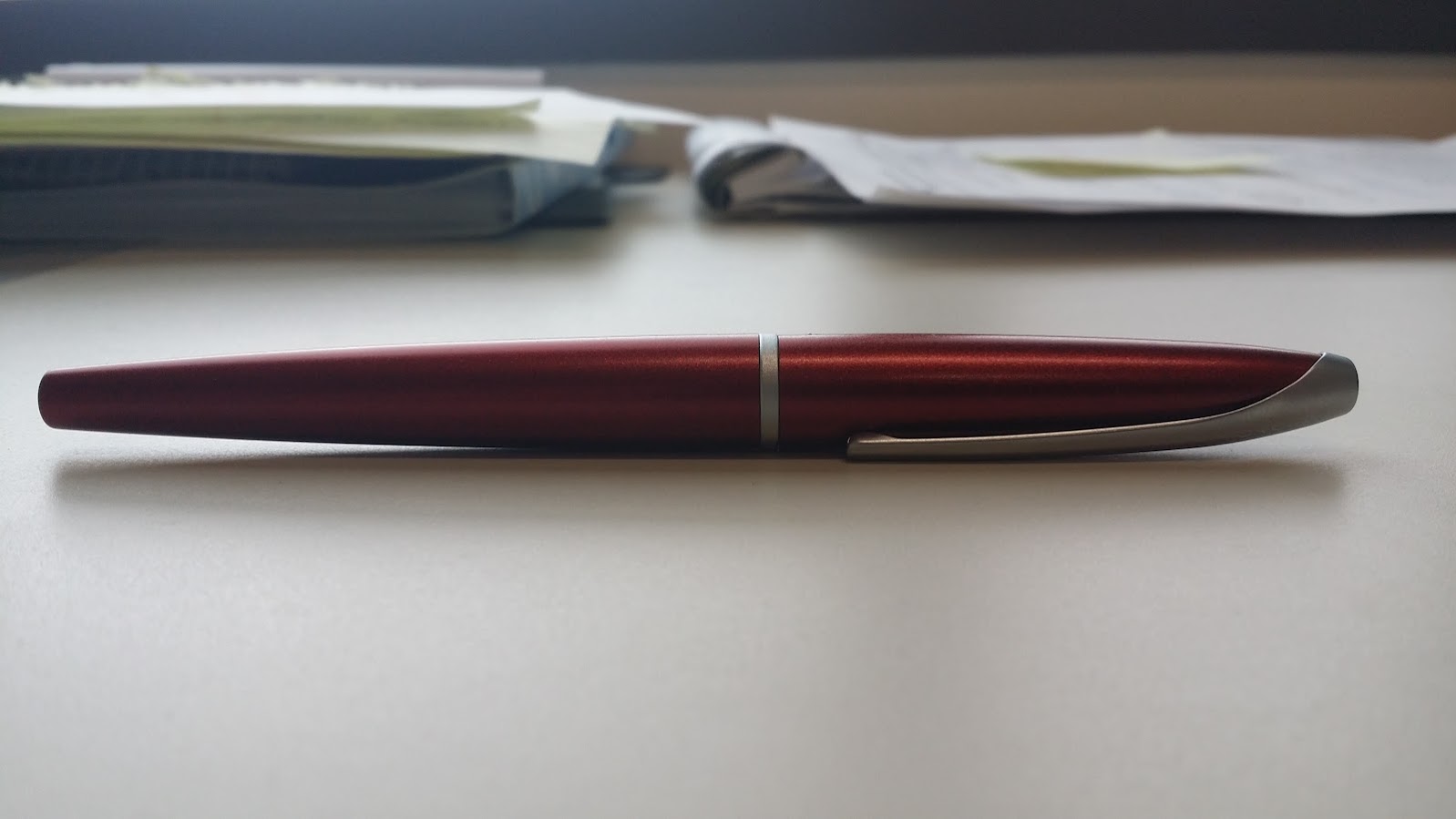 It came with a couple refills of black ink and a converter, which I filled with Private Reserve Shoreline Gold, which I received from a Goulet Pens InkDrop.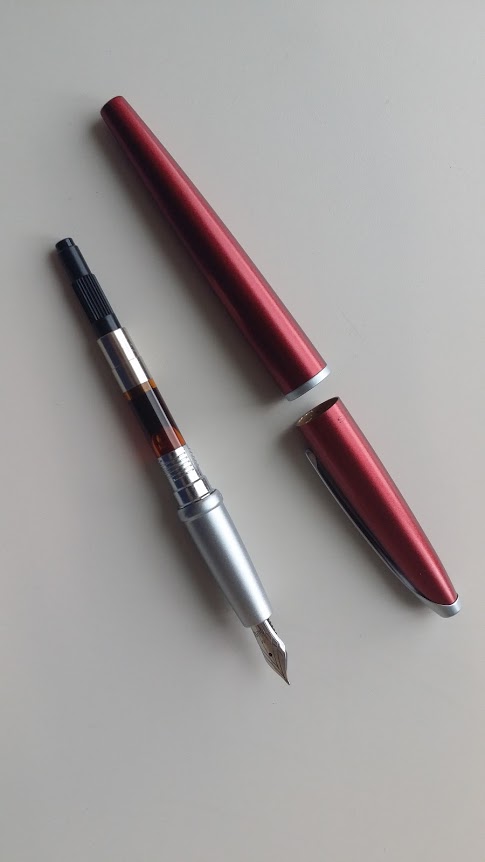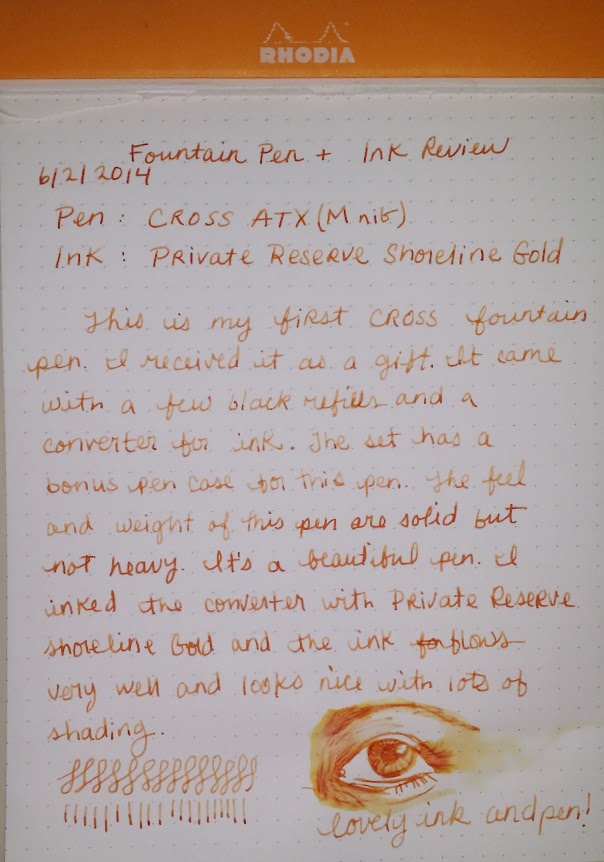 (mobile phone photo – water smudged the eye drawing)
I really like this pen, the weight is perfect and the pen feels solid.
Although Shoreline Gold might not be for daily use, it flows a little odd – not pen flow, color flow, but I use it sometimes in my journal entries and my schedule book. I'm tempted to buy a bottle for creative lettering.
Thank you so much for reading!
Thank you so much for your support and for viewing this post!
xo-Jane
For projects I'm currently working on, free PDF zines and printables, sketchbook pages, videos, & more support my work on Patreon! :)
www.patreon.com/sjanemills