This month's ink drop from Goulet Pens features brown inks with an aptly named title: "Box of Chocolates". This is my second ink drop.
I was actually looking into brown inks late January, so I'm glad I waited.
The inks samples are: Waterman Absolute Brown, Diamine Rustic Brown, Pelikan Brown, Pilot Iroshizuku Ina-Ho, and Noodler's Polar Brown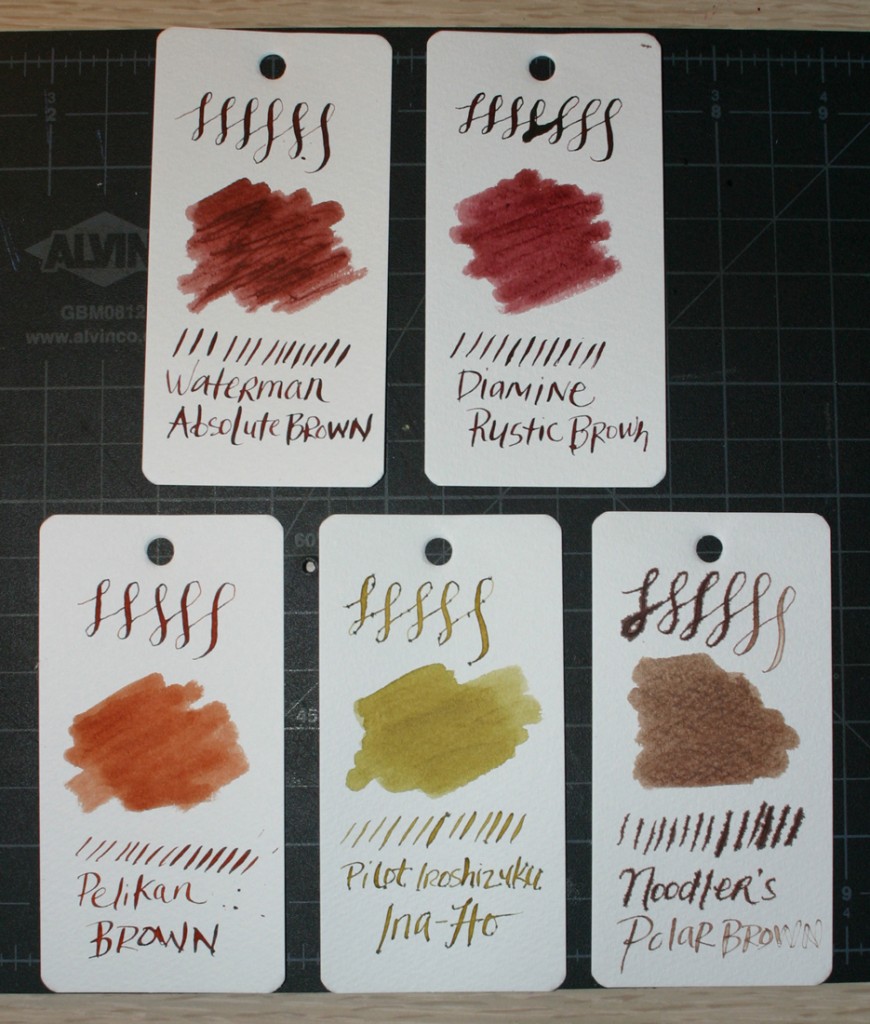 I love the quirky characteristics of the Ina-Ho. Out of the darker brown colors, my favorite is the Pelikan Brown, a more orange-rusty brown.
I liked the color and bulletproof quality of Noodler's Polar Brown, but out of all the inks I've sampled since mid-December (about 25), Polar Brown is the only ink that feathered quite a bit during the swabbing process (Dip pen on Maruman Mnemosyne Word Book). I thought it was the new nib I was using, but then I switched to the one I normally use with same results. Then I thought maybe I was over inking the dip pen, but every attempt was feathered. I tried the Polar Brown on a variety of papers that I had on hand and the Rhodia dot pad and Circa SmartPlanner to-do list paper are the ones that didn't feather or bleed as much as the others.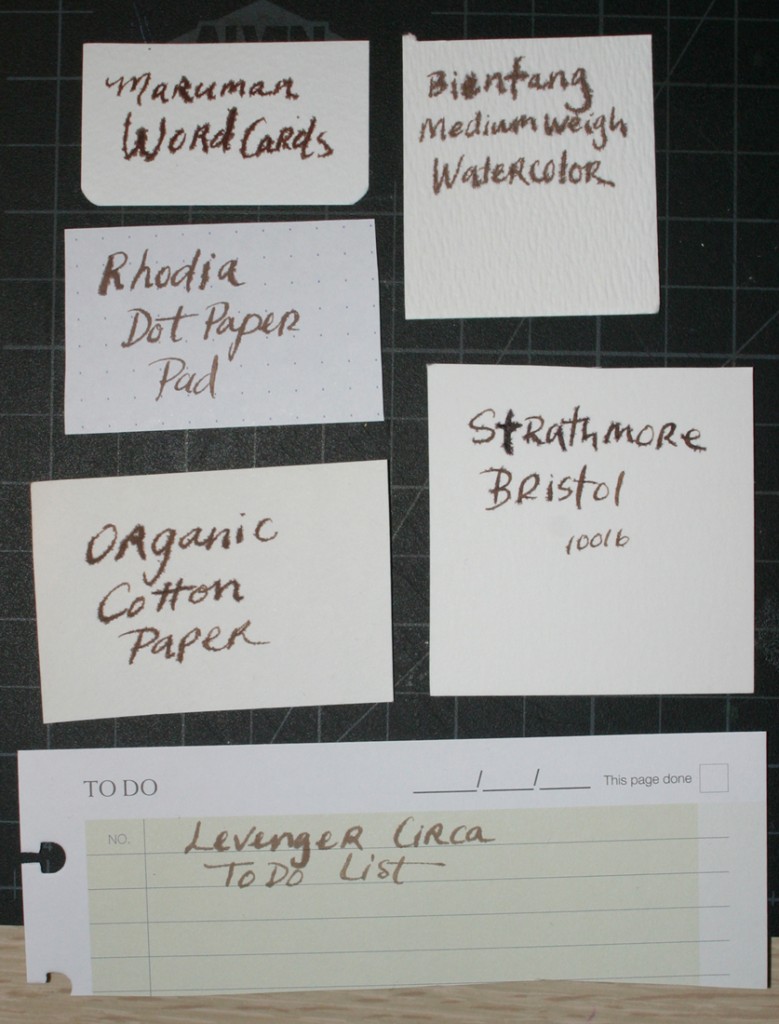 I'll probably do some more testing- like actually filling a pen instead of using dip pen tests to see if I get a different result. I looked online and most reviews I found of Polar Brown said it didn't feather at all. Anyone experience this? Maybe it's just me? :)
What is your favorite ink from this drop? Do you have a favorite brown ink that didn't make this list?
Unrelated to the Ink Drop: Big thank you to The Goulet Pen Company! Their customer service is impeccable!
Thank you for reading!
Thank you so much for your support and for viewing this post!
xo-Jane
For projects I'm currently working on, free PDF zines and printables, sketchbook pages, videos, & more support my work on Patreon! :)
www.patreon.com/sjanemills