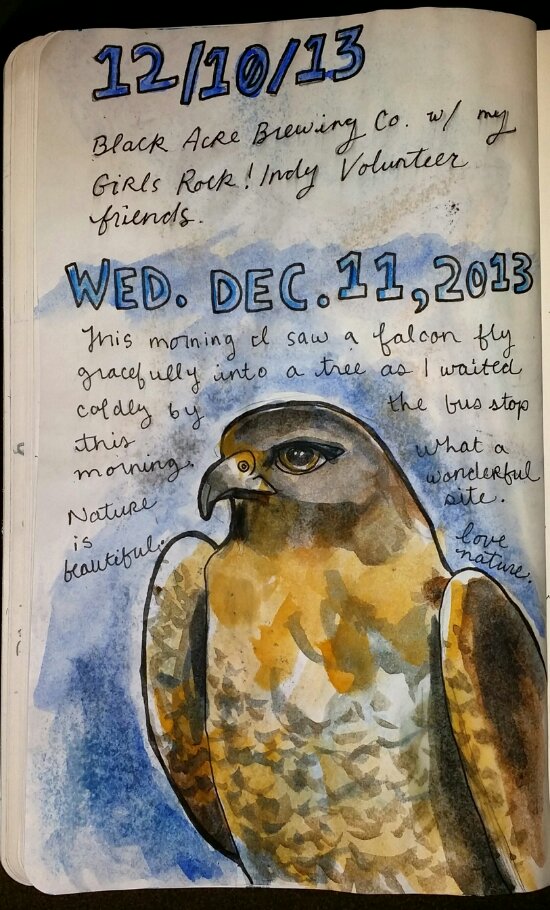 I have seen a couple of peregrine falcons in our neighborhood this year. I never noticed them in the past but I imagine they were there all along.
Indianapolis actually has a few peregrine falcon nests. In fact, there is a nest in the building that I work at downtown. Jason and I were lucky enough to be present for the baby Falcon banding ceremony this past spring.
You can watch the Indianapolis falcon nests via webcam here: http://blogs.indystar.com/falconblog/
Thank you so much for your support and for viewing this post!
xo-Jane
For projects I'm currently working on, free PDF zines and printables, sketchbook pages, videos, & more support my work on Patreon! :)
www.patreon.com/sjanemills