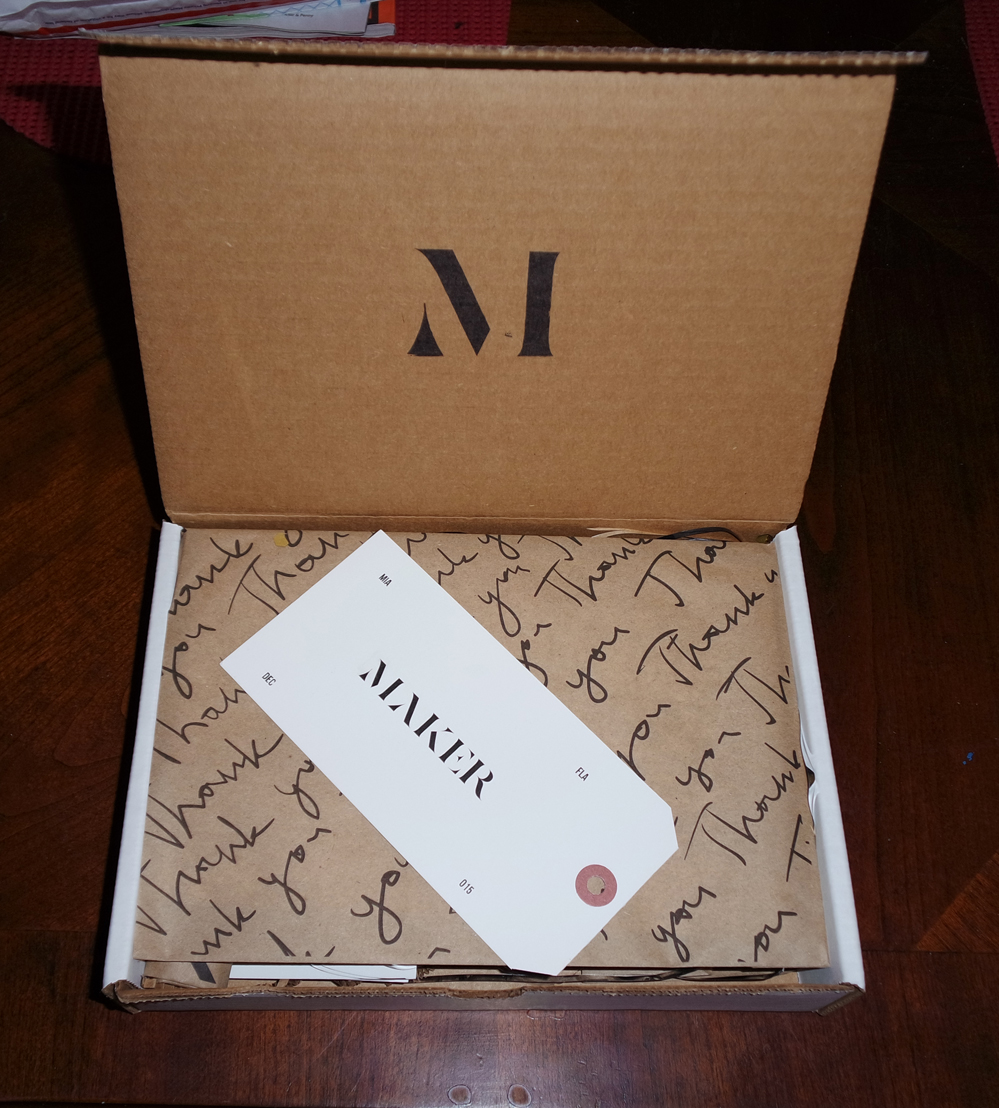 Hi friends! I received the Maker Monthly Box a week ago and I thought it be nice to do an unboxing in the same vain as the iPenBox unboxing :)
Maker Monthly is a monthly subscription box that features a journal, sketchbook or planner combined with a set of writing tools and art supplies. It's $20 a month with free shipping in the US (+$5 Canada/ +$10 Worldwide). It appears from their Instagram, they have been putting out boxes since June or July.
Since this is my first box from them, I thought I'd do a post about the products inside, theme, and cost per items, if they were purchased separately, etc. I hope you enjoy!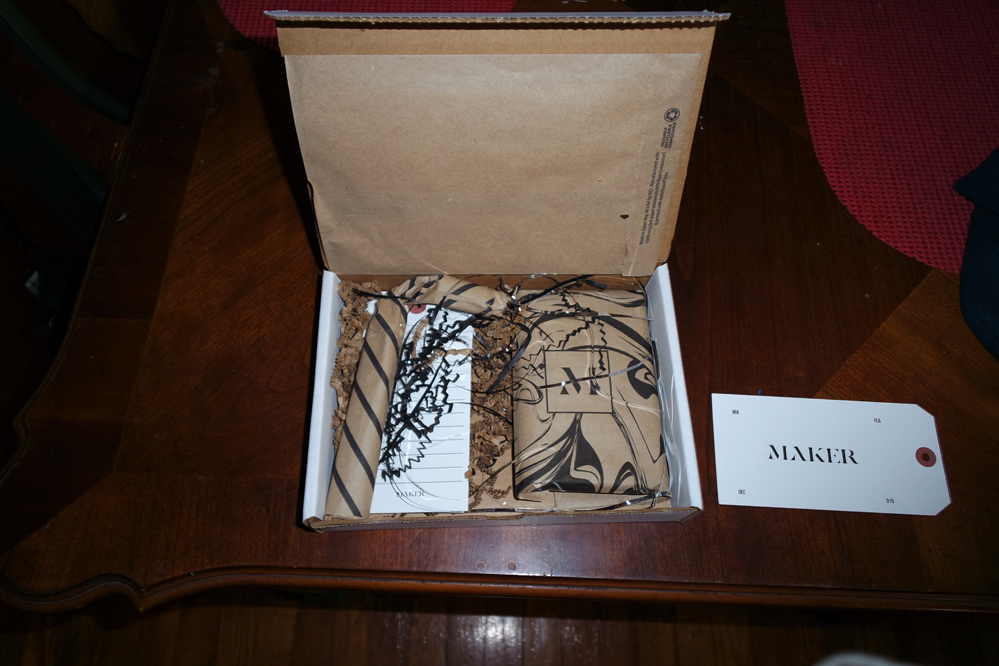 The theme for this box didn't have a name, but it was very festive in a new year's way – they did a great job with the packaging, glitter bomb! ;)
Products in the Maker Box (prices are estimates):
1 set of 3 Field Notes Snow Blind Edition ($9.99)
A Pentel GraphGear 500 0.7 Mechanical Pencil ($6)
A Pilot Fineliner Pen ($1.50)
A Sharpie Marker in gold ($1.65)
3 gift bags (these wrapped the gifts, but I can reuse them) ($3?)
3 faux vintage luggage tags ($2?)
1 January Calendar ($?? -made by Maker)
Approximate total items cost for the December Maker Box = $25 (Each month has different items, so the approximate cost would be different every month.)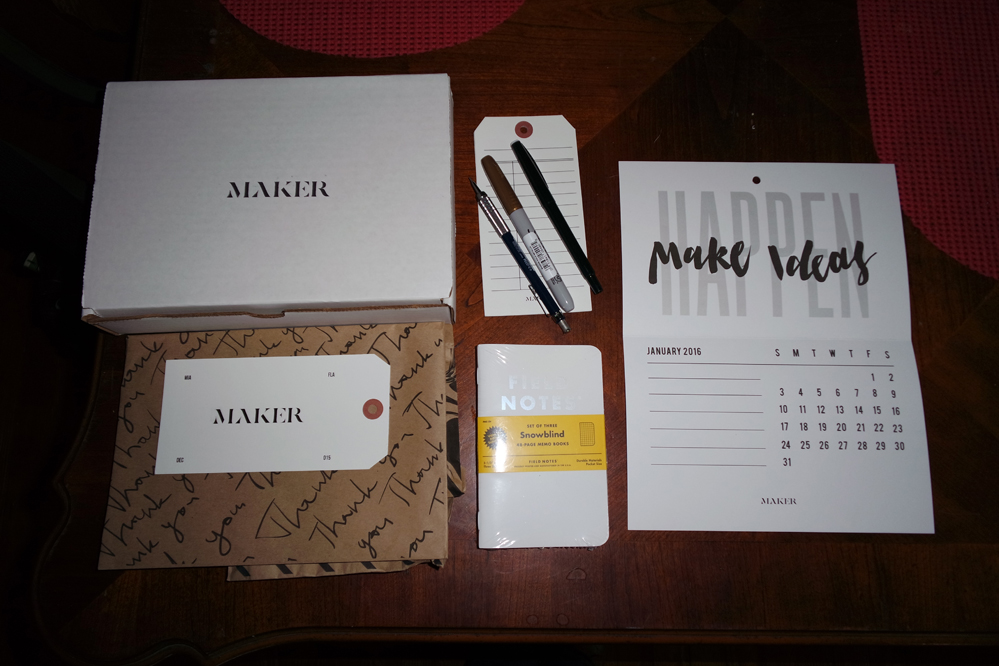 This is a fun little box with some fun items to spark some creativity for the month. I love that it included a monthly calendar and I'm looking forward to future boxes! :)
Overall, I'm glad I joined! I really like the idea of monthly subscription boxes with art/stationery supplies! This Maker box is a nice pair with the iPenBox!
If you want to join the Maker Monthly subscription, head over to MakerMonthly.co :)
Photos:
Do you do any subscription boxes? Which one(s)?
Thank you so much for reading/looking!
—– —– —– —– —–
I was not compensated for this post, I purchased the Maker Monthly subscription and all thoughts are my own opinions. Photos taken with Samsung NX mini (with and without flash). As with any ink and product photos, I try to be consistent in color. What you see on your monitor might not be the actual color, but it should be a fairly close representation. Thanks!
Thank you so much for your support and for viewing this post!
xo-Jane
For projects I'm currently working on, free PDF zines and printables, sketchbook pages, videos, & more support my work on Patreon! :)
www.patreon.com/sjanemills