Welcome to the first post in my week-long color challenge :) Information on my color a day challenge here: Color a Day – Week Challenge post
Today's color is Red! Here's a little visual review on Sheaffer Red, one of my favorite red inks :)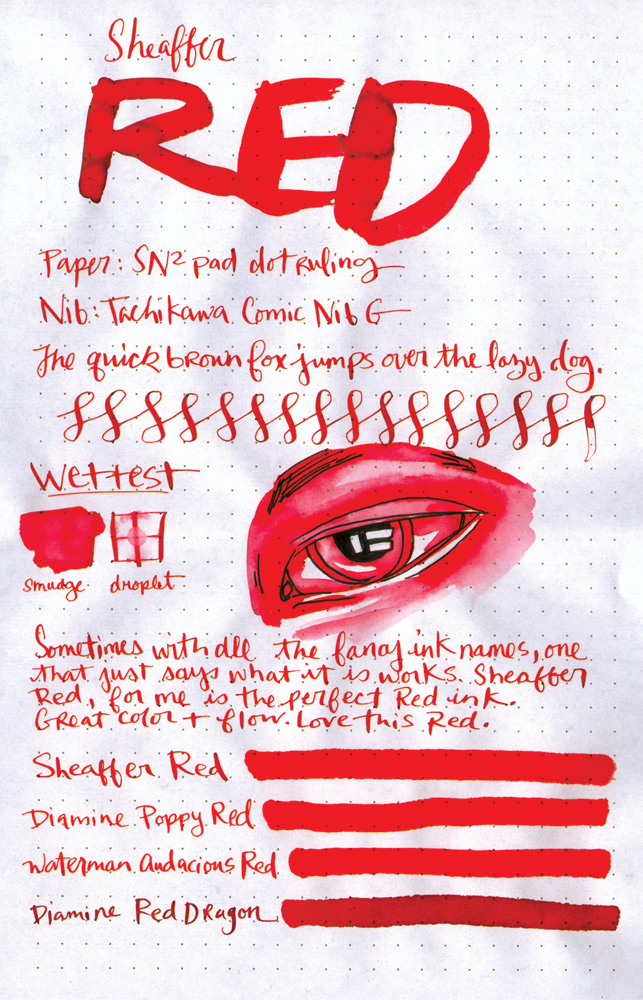 (Scanned, slight level adjustment)
My limited amount of writing tools for today, staying with the red color theme: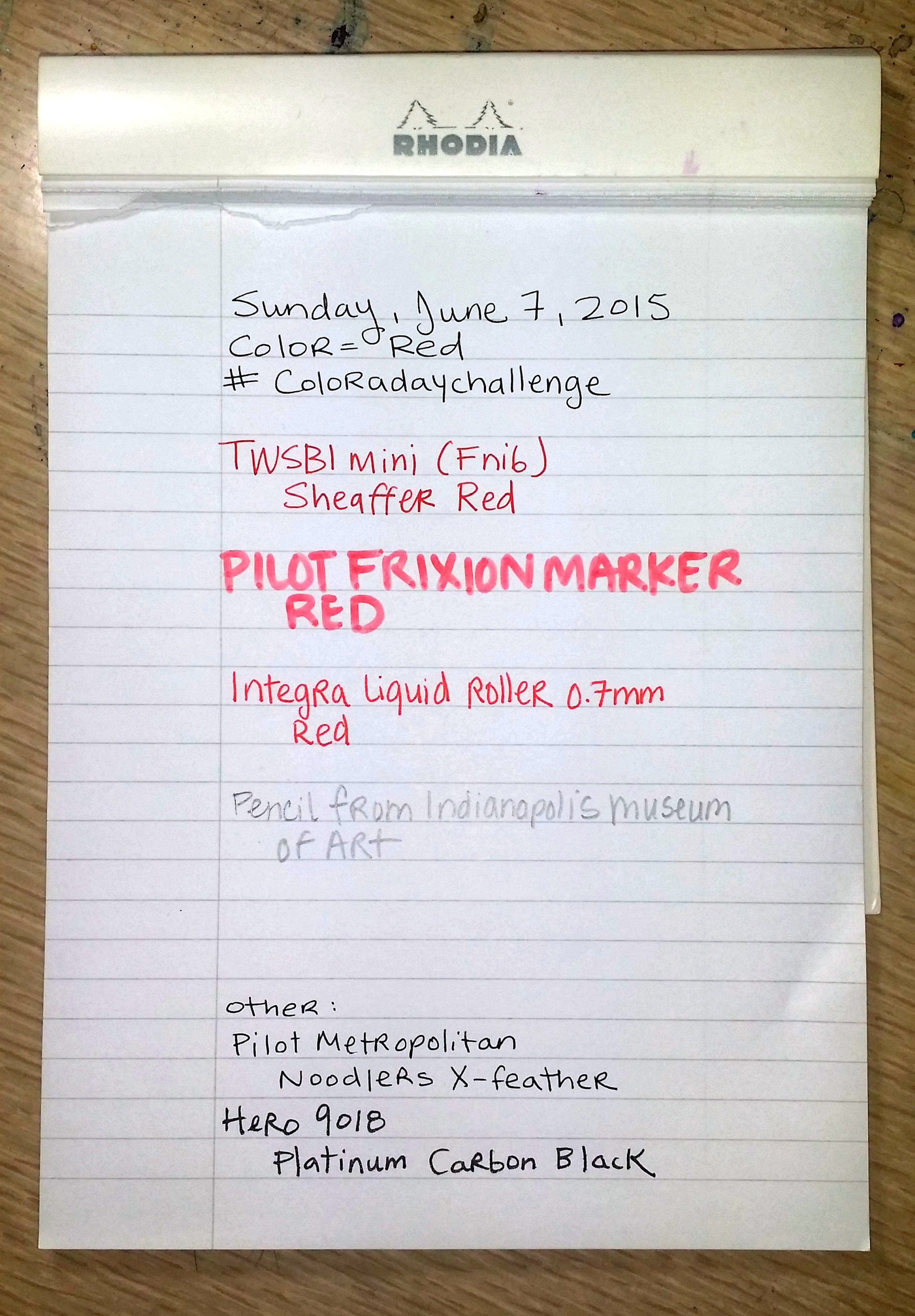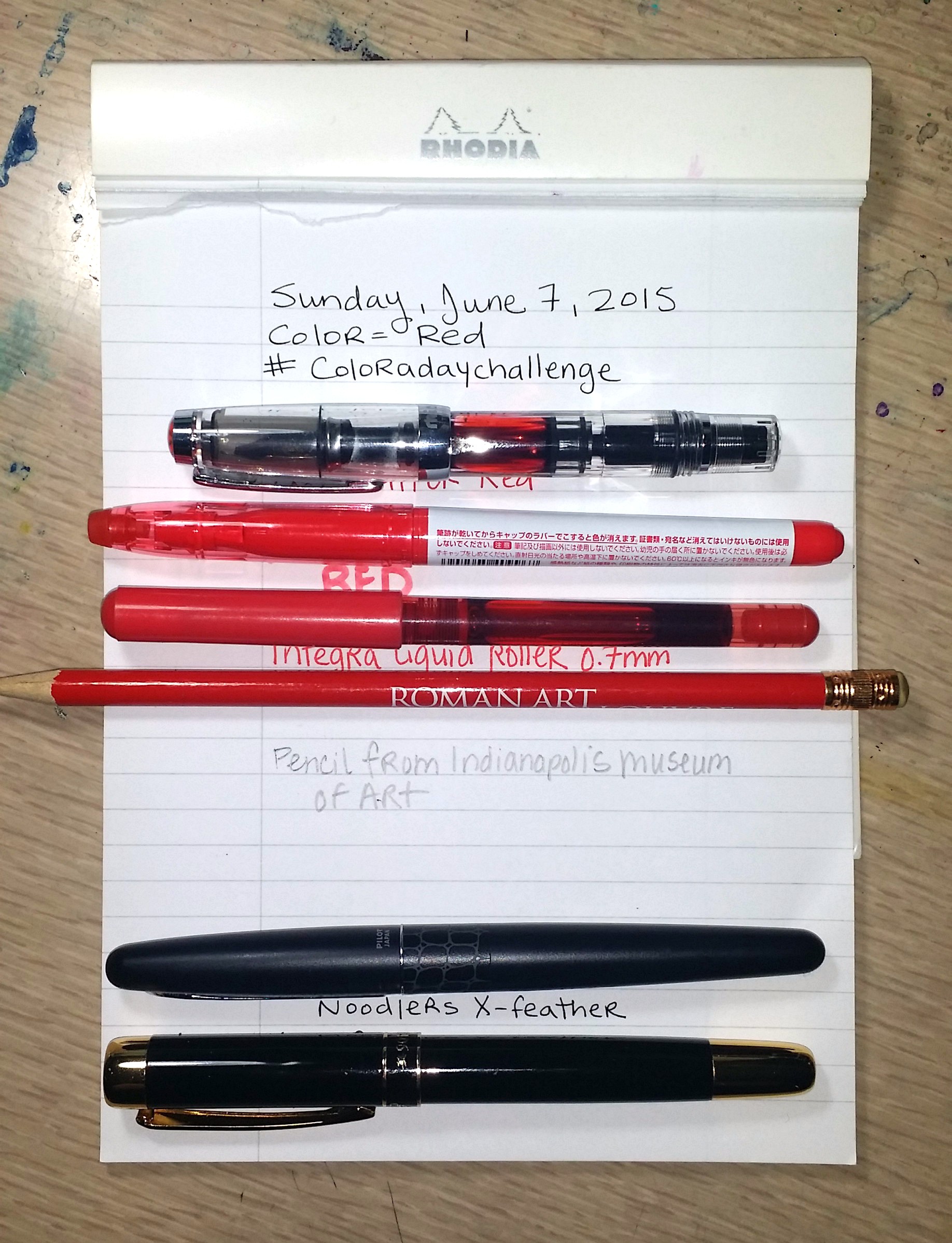 (Photos taken with my Samsung Galaxy Note 3)
Keep updated on my Instagram for more red themed photos: @ivory_ocean
You can post your own red color photos today on instagram using #SaScoloradaychallenge :) I'd love to see your red themed photos today!
Thank you so much for reading/looking!
(As with any ink scans and/or photos I try to be consistent in color. What you see on your monitor might not be the actual color, but it should be a fairly close representation.)
Thank you so much for your support and for viewing this post!
xo-Jane
For projects I'm currently working on, free PDF zines and printables, sketchbook pages, videos, & more support my work on Patreon! :)
www.patreon.com/sjanemills