Welcome to the final post in my week-long color challenge :) Information on my color a day challenge here: Color a Day – Week Challenge post
Today's color is Purple! My lucky color as I was born on a Saturday! Here's a little visual review on Noodler's Purple Martin, a really neat purple, that has a nice hue and writes nicely :)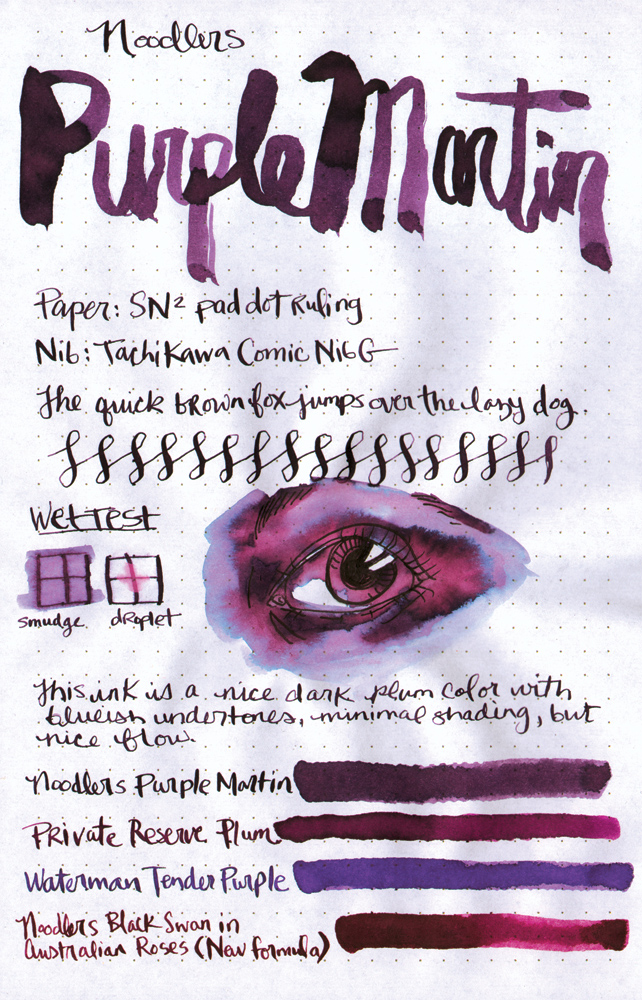 (Scanned, slight level adjustment)
My limited amount of writing tools for today, staying with the purple color theme. Purples! Definitely another favorite color of mine, purples make me think of space, and I love space :D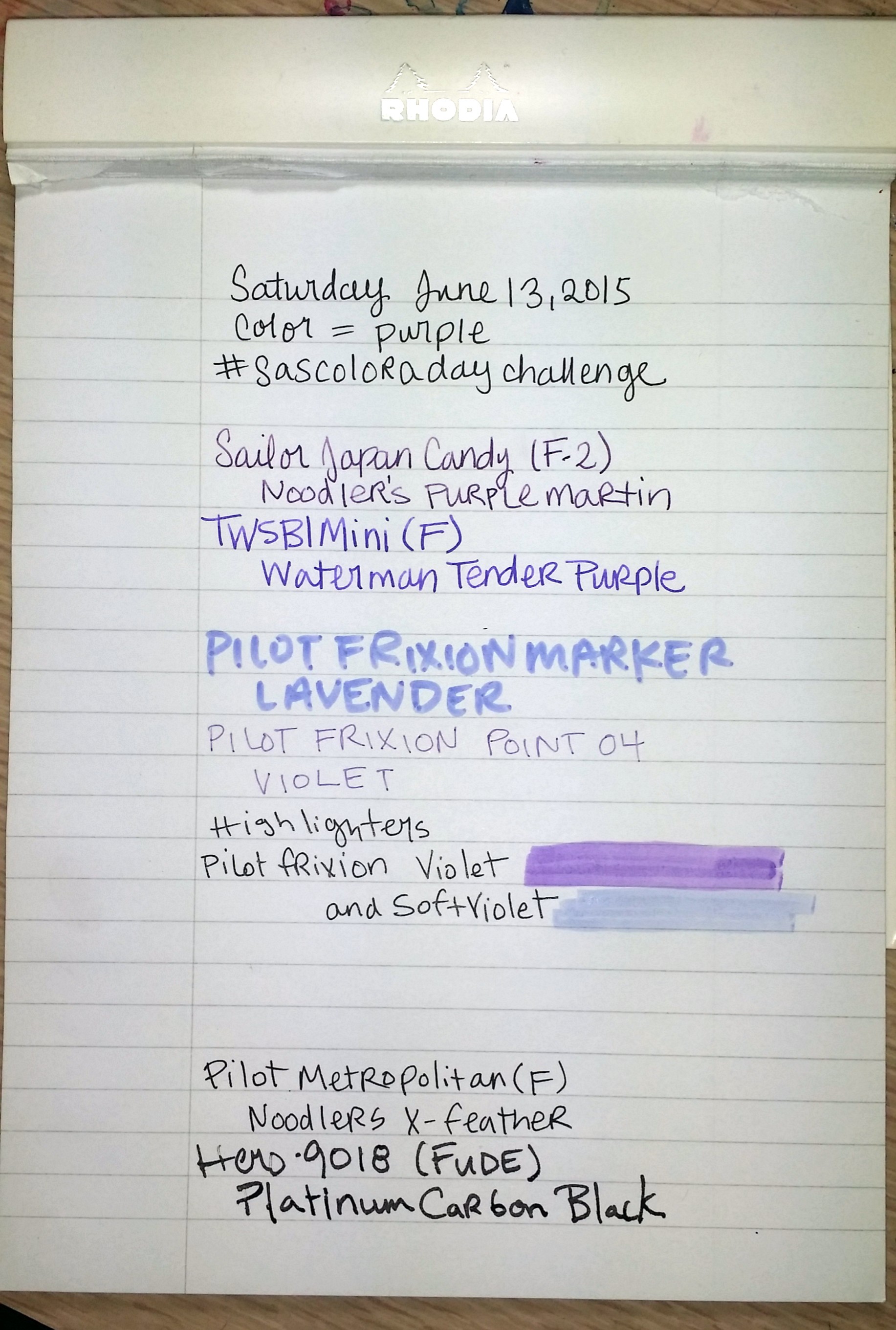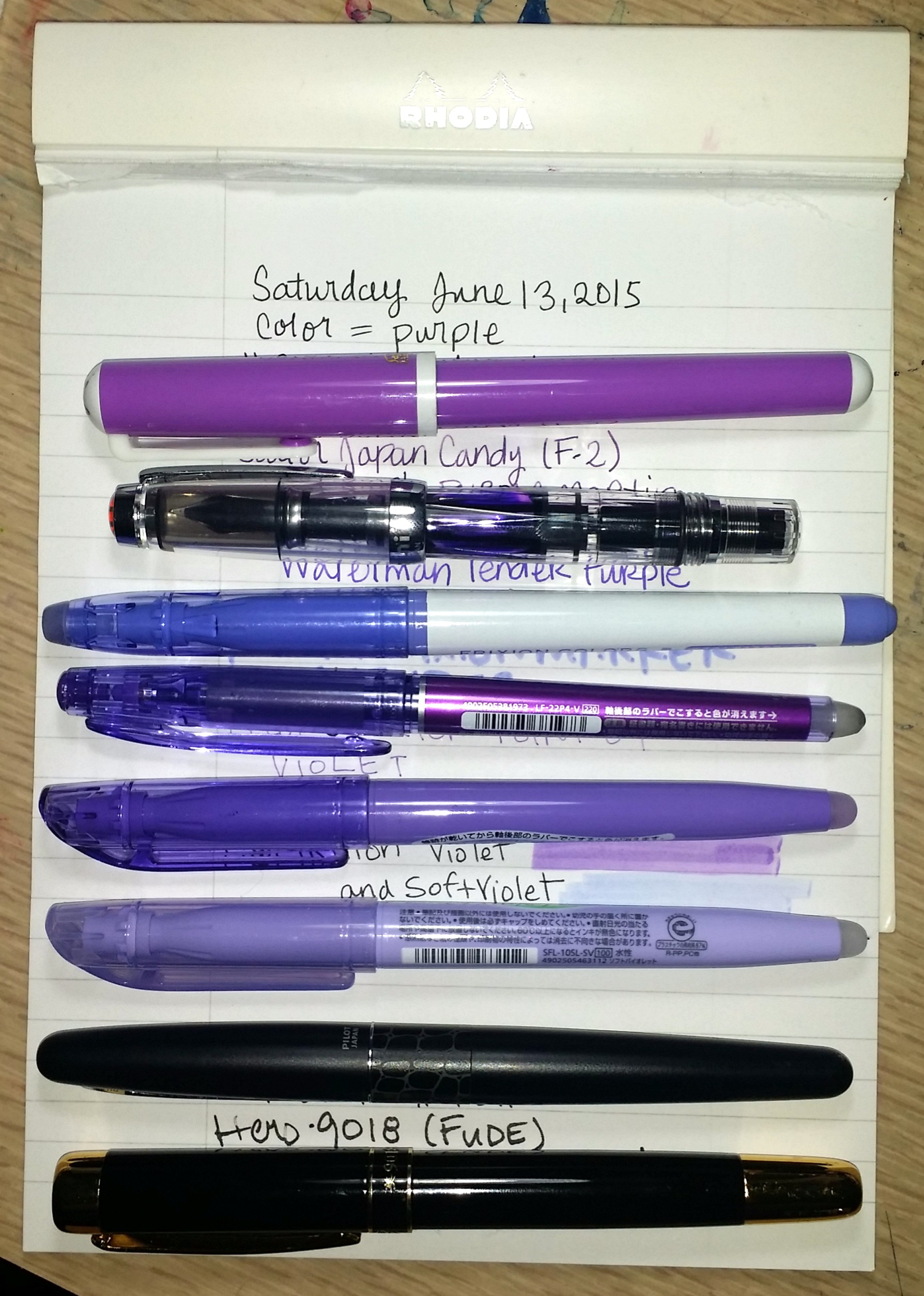 (Photos taken with my Samsung Galaxy Note 3)
Keep updated on my Instagram for more purple themed photos: @ivory_ocean
If you have purple photos, post them on Instagram or Twitter using #SaSColoraDayChallenge :) I'd love to see your purple themed photos today!
This was such a fun challenge! Thank you all for indulging in my ink and color obsessions and for sharing your color themed photos!! I'm hoping I can get an ink review up at least once a week, this was just too fun :)
Thank you so much for reading/looking!
(As with any ink scans and/or photos I try to be consistent in color. What you see on your monitor might not be the actual color, but it should be a fairly close representation.)
Thank you so much for your support and for viewing this post!
xo-Jane
For projects I'm currently working on, free PDF zines and printables, sketchbook pages, videos, & more support my work on Patreon! :)
www.patreon.com/sjanemills