Hi friends! I received the April Maker Monthly Box a week ago and I must say, this box is much more of what I'd like to see in their subscription box! I was so thrilled with all the products AND they put a May calendar in the box this month!! (It's the little things) :D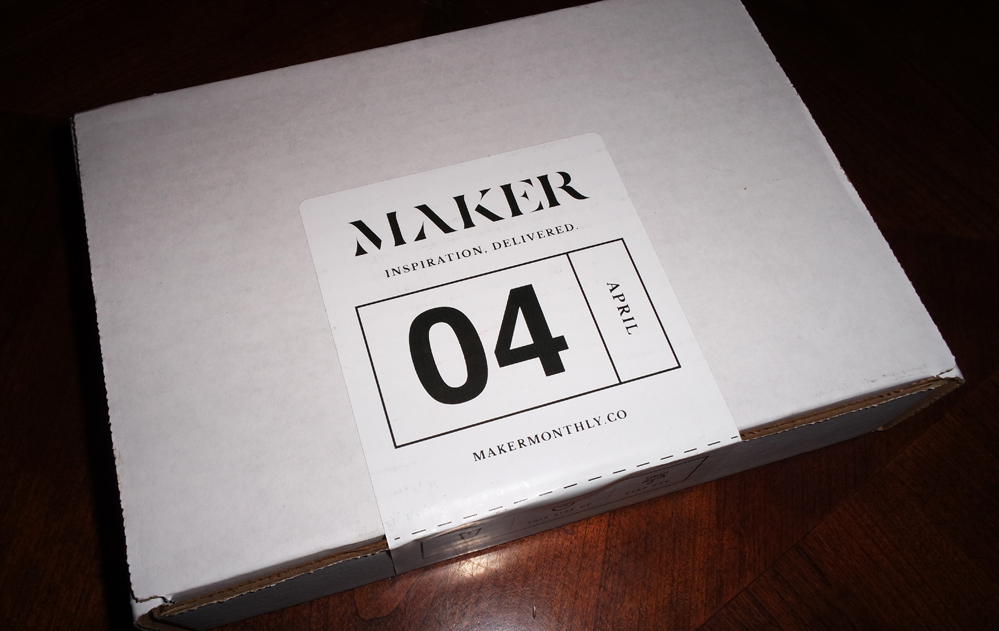 Maker Monthly is a monthly subscription box that features a journal, sketchbook or planner combined with a set of writing tools and art supplies. It's $20 a month with free shipping in the US (+$5 Canada/ +$10 Worldwide). It appears from their Instagram, they have been putting out boxes since June or July of 2015. Every Maker Monthly box features a premium notebook accompanied by a set of pens, pencils, art markers and accessories.
Here's a little look at the products inside, theme, and cost per items, if they were purchased separately, a little commentary, etc. I hope you find this informative and enjoy! :)
Theme: Makers doesn't really have a theme each month (like the iPen Box) but they did highlight a lot of Eco-friendly products since Earth day was last month!
Products:
1 Scout Books Mega Notebook – Big Ideas 2016 cover ($7.95 – price approximated based on cost of Pocket Notebook single) – Nice notebook! Bigger than a pocket one, a bit of ghosting with fountain pens, but no feathering, very nice
1 Scout Books Pocket Notebook – Logo cover ($4.95 – Single notebook from Scout Books website) – same paper as the Mega notebook, nice pocket size
1 Pamphlet with information about Scout Books notebooks ($0) – Great information on these notes books, they are made of 100% recycled paper and printed using vegetable-oil based inks! These notebooks can also be customized!
1 Copic Sketch Marker in YG06 (approximately $6, based on average prices online) – I have a collection of Copic Sketch Markers and, in my opinion, Copic Sketch are the best alcohol based markers on the market, they are pricey but worth it!
1 Prismacolor Premier Colored Pencil in White  PC938 (approximately $1.30, based on average prices online) – really liked these colored pencils, they were smooth and high pigmented – for the Mulberry at least :)
1 Prismacolor Premier Colored Pencil in Mulberry PC995 (approximately $1.30, based on average prices online) – same as above, great color
1 Printed May Calendar ($1) – YAY :D
1 Info card that doubles as a guide ($1) – I love these little things that I think set apart this subscription box from others
Prices were calculated from the Maker's shop regular stock prices, unless noted. Approximate total items cost for the April Maker's Monthly Box = $23.50
This box was a big improvement from last month! I really feel that a lot of thought went into the choosing of products and a little nod to the Earth-friendly quality of some of the products was a nice touch! Also, I'm going to mention the inclusion of the calendar again ;)
Here's a quick little sketch I did using all items in the box (it was an off art day ;) ):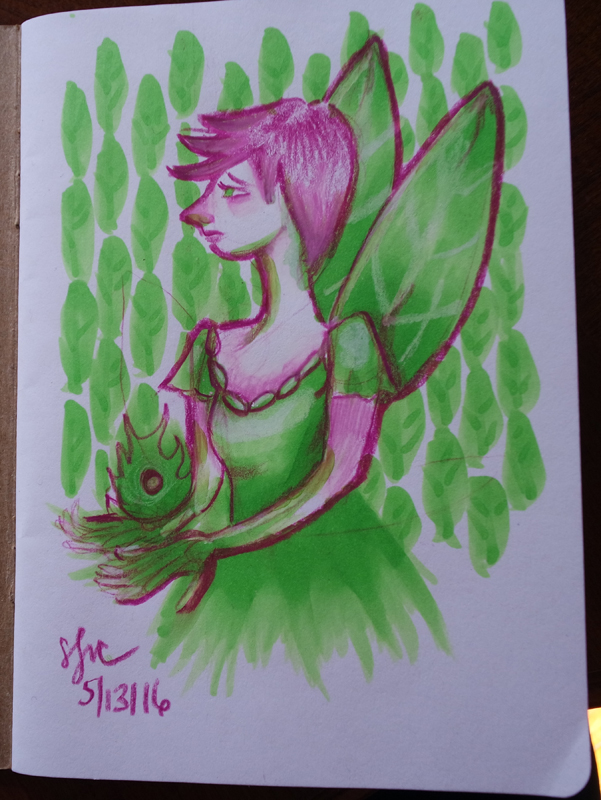 More photos:
Do you have a favorite monthly subscription box? If you receive this subscription, what is your favorite item from this collection?
Thank you for looking/reading!
—– —– —– —– —–
I was not compensated for this post, I purchased the Maker Monthly subscription and all these thoughts are my own opinions. Photos taken with Samsung NX mini (with and without flash). If there are ink swatches, they are done on Maruman Mnemosyne Word cards with a dip pen and Tachikawa Comic Nib G. As with any ink and product photos, I try to be consistent in color. What you see on your monitor might not be the actual color, but it should be a fairly close representation. Artwork created using only the items from this subscription box. Thanks!
Thank you so much for your support and for viewing this post!
xo-Jane
For projects I'm currently working on, free PDF zines and printables, sketchbook pages, videos, & more support my work on Patreon! :)
www.patreon.com/sjanemills